The complex procedures used in Trigenics® retrain the way the brain communicates its movement and/or pain signals with the muscles of the body. The treatments are either manual or involve the use of instruments or exercise equipment. The beneficial effects are instantaneous and seen immediately. If Trigenics® is what they need, patients having suffered from physical pain syndromes and/or movement dysfunctions always see strikingly measurable results on their first visit to a Trigenics® practitioner.
Many people suffer from neurological disorders that impair coordination, strength, and motor skills. That's why at Fairview Chiropractic Center of Fairview, NC, we offer Trigenics® therapy. Trigenics® is a method of retraining the way the mind and body communicate in order to restore normal function. Dr. Edward Reilly, our resident chiropractic expert, has over 20 years' experience treating a wide variety of patients and is certified to practice Trigenics®.

How does Trigenics® work?
Trigenics® is a combination of nerve stimulation, resistive exercise, and breathing work. These three methods combined have been proven to generate outstanding results for patients. Essentially, patients are instructed to perform targeted physical and breathing exercises while their nerve responses are measured. The process uses precise analysis of muscular and nervous function in order to pinpoint the source of the issue. In many cases, injury to nerve receptors can cause them to send incorrect messages to the brain. This results in pain, muscle imbalances, adhesions, and other issues that impede function and quality of life.
Who can benefit from Trigenics® treatment?
This treatment method has proven effective in many different situations. People experiencing chronic pain often benefit from the neurological reset that Trigenics can provide, and improvements often start on day one! Many people who have limited ranges of motion resulting from injury or other disorders can see their conditions improve. Athletes and other individuals looking to enhance their muscular output also often do so using this method.
At Fairview Chiropractic Center of Fairview, NC, we use Trigenics® as a safe and versatile solution to restore healthy communication between the mind and body in our patients.
If you're in the Fairview, NC, area and are experiencing any of the conditions mentioned above, or would just like more information on Trigenics®, we encourage you to contact our office today! You can reach Dr. Reilly and the Fairview Chiropractic Center team by calling (828) 628-7800 or by scheduling a consultation at this link. We look forward to hearing from you!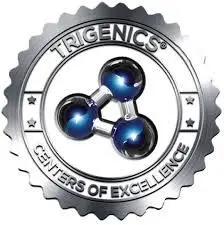 Learn more about Trigenics at:
https://www.youtube.com/watch?v=iIwgoze7dgs&feature=youtu.be
,
https://trigenics.com/trigenics-patients-treatment/,
https://trigenics.com/proceduresstyle/#
and
https://www.youtube.com/watch?v=NDiraJQZmdw