Pain within the shoulders is usually caused by subluxations, or misalignments of your vertebrae. A small misalignment can cause pain by causing pressure on nerves. Left untreated, these subluxations can cause muscle spasms and increasing pain. Chiropractic adjustments properly align your spine so that pressure on joints and nerves is released. It is a direct treatment for the cause of the pain, not a temporary relief like pain relievers or massage.

If you are experiencing shoulder pain visit us today. Many conditions that can be relieved through chiropractic. The best way to treat these conditions is to prevent them before they even start. Regular chiropractic visits can help to prevent physical problems and injuries from occurring. Other potential benefits of regular chiropractic visits are increased flexibility and mobility, higher level of energy, improved posture, more effective immune system, better circulation, and an overall better feeling of well-being.
Your shoulder pain may be treated using one the following Advanced Regenerative Therapies, most found together nowhere else in North Carolina!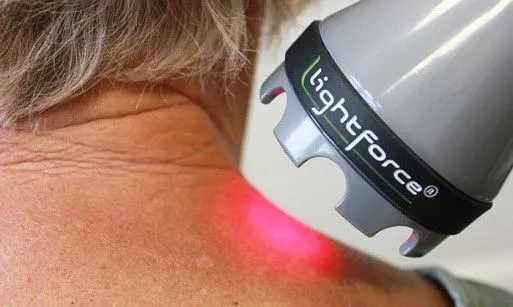 Laser
An advanced form of light therapy that promotes healing 4 times faster.
Opens blood vessels and increases blood flow X 7.
Produces pain relieving chemicals
Changes damaged tissue to healthy tissue
Effects can last 72 hours
Penetrates up to 3" deep
Graston Technique
An advanced, non-surgical, medical procedure for treating muscles, ligaments, and tendons that often brings immediate pain relief and increased range of motion. It is used in over 300 pro-sport and college locker rooms and requires extensive training.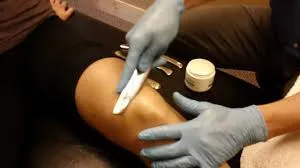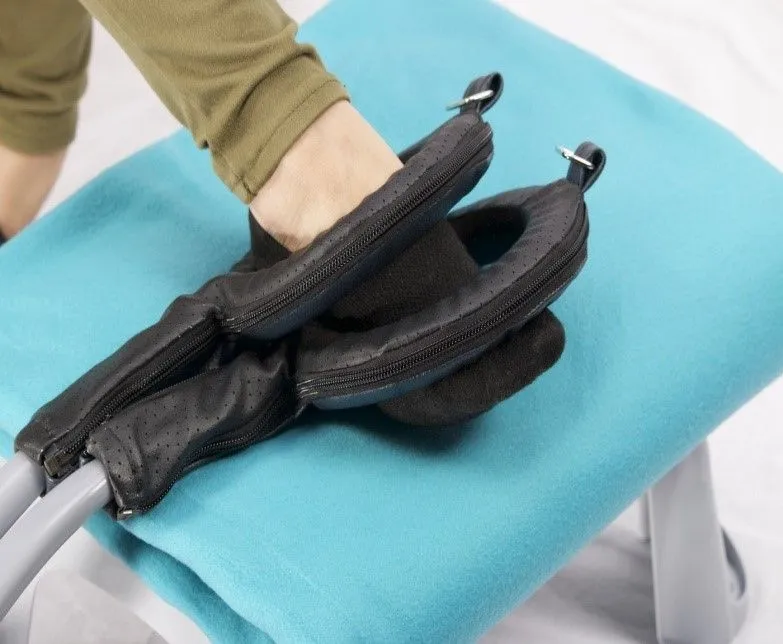 Pulse Electro-Magnetic Frequency Therapy (PEMF)
Developed in Europe and refined by NASA, this energy field therapy rapidly re-energizes all cells in the body. The magnetic frequency enables our cells to pulse, detox, and revitalize. This detox process requires extensive water in the body, so you will be thirsty. Many people find the impulse is more intense at the site of an injury, however the energy from the machine finds damage, even if it is unaddressed.
Offers pain relief while healing and helps the whole body to be healthier (brain, bones, nerves, heart, organs).
Helps those suffering from MS, ALS, Parkinson's Disease, Lyme's disease, Chemo tolerance, metabolism, and brain issues (depression/anxiety).
---
"Several years ago I injured my arm while in my yard. I figured it would heal quickly and didn't take any action at the time. After several weeks went by, I went to my primary doctor and he told me it was still hurting because I probably had arthritis. He offered to prescribe pain medication, but I didn't want to go that route. Over the next five years I would use a heating pad, and sometimes over the counter pain relievers to try to get some relief. Nothing seemed to work and over time I thought I would just have to live with the constant pain. And it was constant, almost four hours a day, seven days a week. Finally I decided to try chiropractic treatment. I made an appointment at Fairview Chiropractic Center with Dr. Reilly. After an examination, he informed me what he believed the problems to be and that he felt he could be of assistance. He offered a detailed, time specific plan of treatment, and we began immediately. I continued as he prescribed, and with each visit I began to experience less pain. As a result of treatment I also began to notice my occasional neck pain was also getting better. My lower back, which I had not complained about also started feeling less stressed as well. By the end of my treatment plan I was absolutely delighted and thankful that I was pain free, just as Dr. Reilly had predicted !! I am so thankful for everything they did for me. I say "they" because it all began up front with patient caring and professional staff. They always treated me with kindness and understanding. I'm not trying to sound like an advertisement, but I feel the bottom line is this…if you are living with pain and nothing seems to be working, make an appointment at Fairview Chiropractic Center and see if your quality of life can be improved as much as mine!"

- R.C.C.
"I am a longtime patient of Dr. Reilly's. I have been treating on a maintenance basis for some time when I started to experience a shoulder problem. It began gradually and eventually I couldn't lift my arm above my head. I was in constant pain and in an attempt to avoid surgery I came to Dr. Reilly for his recommendations.
Dr. Reilly used the Graston technique and Class 4 laser to treat my shoulder. I felt relief after the first treatment.
I would 100% recommend trying this treatment before considering surgery. "

- Randy B.
"I was involved in an automobile accident 7 months ago. After 5 months of seeing a neurosurgeon with zero relief and plenty of pain and discomfort from steroid injections and nerve studies, I ran into Fairview Chiropractic at a trade show and decided to give it a shot. It couldn't hurt anything. This pain was debilitating and required drugs to make it through the day. Pain was in my neck and radiated down my left arm
Although I am not 100%, I am remarkably better. I can go through most days and forget I have a neck injury. I would tell others to try chiropractic if they are in pain. It does not hurt and there is something to it, not just some quack popping your neck and back.
My experience here, starting with the friendly/caring staff and ending with Dr. Reilly, has been awesome. A truly professional outfit."

- Steven S.
"I came to Dr. Reilly after suffering for 3 or 4 months with shoulder pain. I could not raise my right arm to do anything. The pain was severe and it was so bad that I couldn't get comfortable enough to sleep at night.
Dr. Reilly recommended therapy that utilized Class 4 laser and Graston Therapy. After several treatments I am able to raise my right arm and use it anyway possible without pain and I am finally sleeping much better. I have also noticed that pain I was experiencing in my neck is less.
I would recommend that any one suffering with these symptoms try chiropractic at the first sign of pain and not wait for it to go away on its own like I did.
You have all helped me get my life back and let me to the things that I need to do and enjoy life again. Thank you so much!"

- Loyce K.
"When I first came to your office, about 9 years ago, I was in chronic pain in my neck, back and shoulders. Unfamiliar with chiropractic at that time, I was initially apprehensive but you helped me feel at ease right away and within a few short weeks of treatment, I was pain-free. What a relief! My life was instantly improved. Periodic adjustments over the years have kept me on track. Your compassionate care, coupled with state-of-the-art technology, are a winning combination. Thank you so very much for your compassion, care and expertise. You're the BEST! And I am so grateful that, with your help, I can live pain-free. Thank you!"

- Rain