Peggy arrived with some of the worse sciatica Dr. Reilly has ever seen!
Now she is pain free!
Sandra found relief for sciatica at our office!
Mark had back pain and sciatic nerve pain in his legs
Now he can walk normally again!
Pam came to us suffering with sciatica Now she feels great!
Sciatica
Sciatica is a condition that results when the sciatic nerve becomes irritated. Bulging discs, spinal subluxations, and muscle spasms can all cause increased pressure on the sciatic nerve. When this happens it causes pain, numbness, and weakness in the lower back and leg. To properly treat sciatica the cause of the condition needs to be diagnosed and properly treated. Your chiropractor can help you do this.
Your sciatica pain may be treated using one the following Advanced Regenerative Therapies,
most found together nowhere else in North Carolina!
Kennedy Decompression Traction (KDT)
A non-surgical therapy that separates compressed discs, allowing better nerve function, decreased pain, and increased range of motion. It also allows ruptures to be pulled back into the spine
Learn more about traction at :

https://www.youtube.com/watch?v=Hg80WJAFWrs&t=23s and
Laser

An advanced form of light therapy that promotes healing 4 times faster.
Opens blood vessels and increases blood flow X 7.
Produces pain relieving chemicals
Changes damaged tissue to healthy tissue
Effects can last 72 hours
Penetrates up to 3" deep
Learn more about laser therapy at:
http://www.litecure.com/medical/for-patients/watch-videos/
HakoMed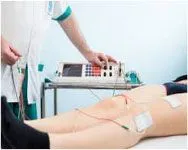 This machine provides advanced nerve therapy from Germany. It allows nerves to heal themselves rapidly, through electrical and chemical stimulation. HakoMed addresses neuropathy, systemic disease, and general overall health, through the use of 50 different frequencies.
Learn more about HakoMed at:
https://www.youtube.com/watch?v=Exf79pBTTfU&feature=youtu.be and https://youtu.be/Exf79pBTTfU and https://www.biospace.com/article/releases/-b-hako-med-b-release-breakthrough-clinical-study-published-for-the-pain-treatment-of-osteoarthritis/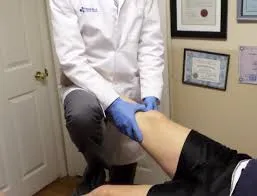 Trigenics
This is a non-surgical procedure, used to train the brain to reconnect with muscles through the use of:
Breathing
Resistant movements
Stimulating muscles and nerves by machine or hands
Learn more about Trigenics at:
https://www.youtube.com/watch?v=iIwgoze7dgs&feature=youtu.be and https://trigenics.com/trigenics-patients-treatment/
Pulse Electro-Magnetic Frequency Therapy (PEMF)
Developed in Europe and refined by NASA, this energy field therapy rapidly re-energizes all cells in the body. The magnetic frequency enables our cells to pulse, detox, and revitalize.

This detox process requires extensive water in the body, so you will be thirsty.
Many people find the impulse is more intense at the site of an injury, however the energy from the machine finds damage, even if it is unaddressed.
Offers pain relief while healing and helps the whole body to be healthier (brain, bones, nerves, heart, organs).
Helps those suffering from MS, ALS, Parkinson's Disease, Lyme's disease, Chemo tolerance, metabolism, and brain issues (depression/anxiety).
Learn more about PEMF at:
https://www.drpawluk.com/education/magnetic-science/new-pemf-start/
Graston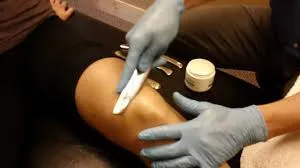 An advanced, non-surgical, medical procedure for treating muscles, ligaments, and tendons that often brings immediate pain relief and increased range of motion. It is used in over 300 pro-sport and college locker rooms and requires extensive training.
Studies Article
Testimonials
"I just want to say thank you to so much to everyone at Fairview Chiropractic for making me feel so great! The pain I was experiencing before I began chiropractic care was very intense and left me miserable. I was unable to find relief with my medical doctor and decided to give chiropractic care a try. I was suffering from a sciatic nerve problem and a bulging disc. My sciatic nerve problem wasn't a nerve problem at all it was an alignment problem. My right hip was so out of alignment that it was pulling on everything. After Dr. Reilly adjusted me a few times my pain was completely gone and hasn't ever come back! I suffered needlessly for years. Then I injured myself and as a result had a bulging disc. Most times this requires surgery to repair but Dr. Reilly suggested I try traction on the CTS machine. After 3 visits I could really tell a difference and with a few more I was once again pain free - without surgery! I really can't say enough about the care and help I have received from Fairview Chiropractic!"
- Jessica H.


"I have suffered with neuropathy in my feet for the past 2 ½ years. I was initially prescribed Neurotin by my medical doctor; however I was not able to take it due to the side effects. The medication made me feel anxious and strange. After only 3 neuropathy treatments I noticed the feeling in my feet and legs improved and I had less burning in my feet at night. I have been seeing with Dr. Reilly for many years. Eight years ago I suffered with sciatica and was scheduled for hip surgery. I was in constant pain and Dr. Reilly was able to keep me comfortable prior to the surgery. I have seen him for maintenance since that time. My advice to others is to START with chiropractic care after a diagnosis. In many cases it may be all you need. At 71 years old I feel great!"

- Francis E.


"I was having trouble with a combination of sciatica and periformis moderate to severe pain. I had suffered for at least 3 months before coming to see Dr. Reilly at Fairview Chiropractic Center. After following Dr. Reilly's recommendations the pain has been reduced to a very dull ache. In addition to my initial problems, I had orthotics made to relieve a foot condition that Dr. Reilly discovered during my care. I would absolutely recommend any one who is suffering with similar conditions to seek care with the Dr. Reilly."

- Larry A.


"I came to Dr. Reilly with low back pain caused by a herniated disc at L5. I have a history of back surgery and I wanted to avoid another. Previous treatment for this problem prior to coming to Fairview Chiropractic Center included prescriptions for muscle relaxers, pain medications and heat therapy. After Dr. Reilly's recommended treatment my sciatica has improved and I have improved sensation and movement in my right foot. In addition to my original complaints, my posture has improved a great deal , which has helped my pre-existing neck pain. I would highly recommend Dr. Reilly. He has treated me aggressively and I have been able to avoid another surgery."

- Marie E.